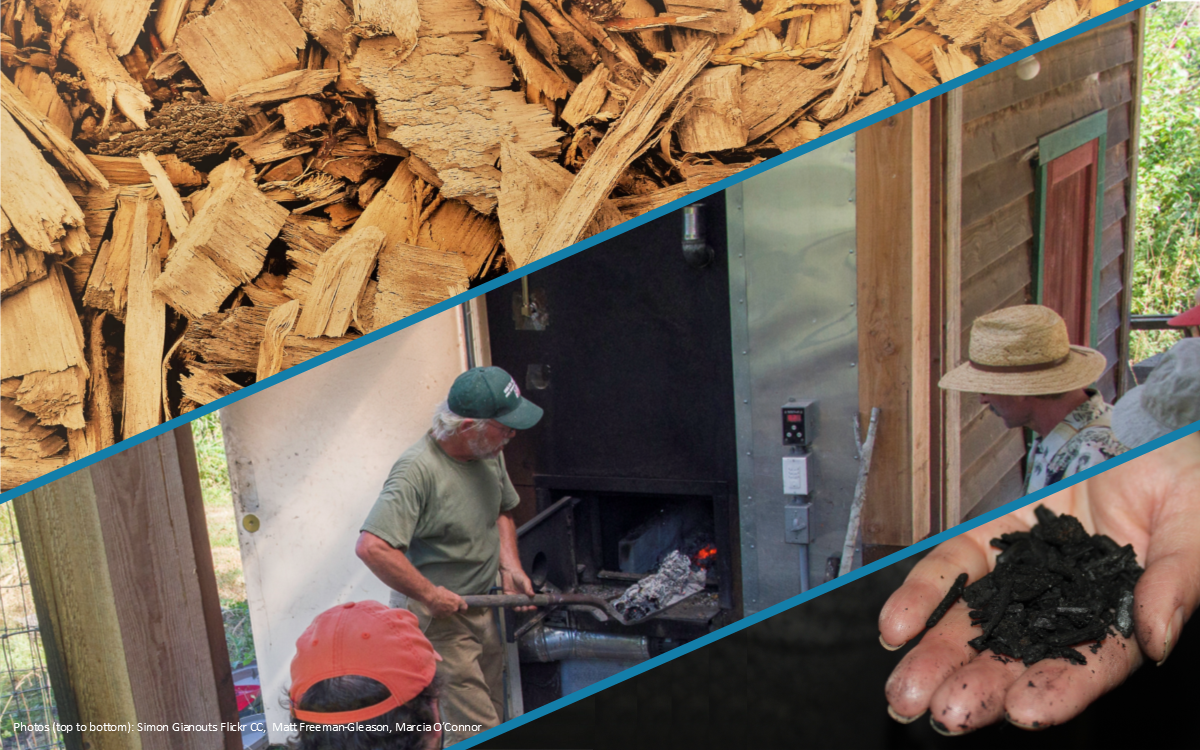 Manufacturing Options for San Juan Forests
Biochar, a charcoal made from woody biomass that stores carbon and improves soil, is an emerging option for forest owners to generate income and remove excess wood from densely stocked forests. This driving tour will showcase a range of different methods island forest owners are using to manufacture biochar. These low-cost manufacturing methods may be a good tool for you to help your forest!
This workshop is the second in a three-part series on woody biomass in the San Juans. You may also be interested in our February 25th workshop, Utilizing Woody Biomass to Reduce Fire Risk, and our June 24th workshop, Energy Opportunities for San Juans Woody Biomass.
Topics include:
What is biochar?
What is biochar's value and function?
How can biochar be manufactured?
What is the biochar market like?
Speakers:
Details and registration:
WHEN: Saturday, May 6, 2017, 9am-4pm
WHERE: San Juan Island, WA
All woodland owners are encouraged to attend!
For more information, go to: www.nnrg.org/sanjuans
Funding and support for this workshop is provided by: